Wedding Music
Sunday 7 October 2018, 3:00 pm

-

4:15 pm

Free – $15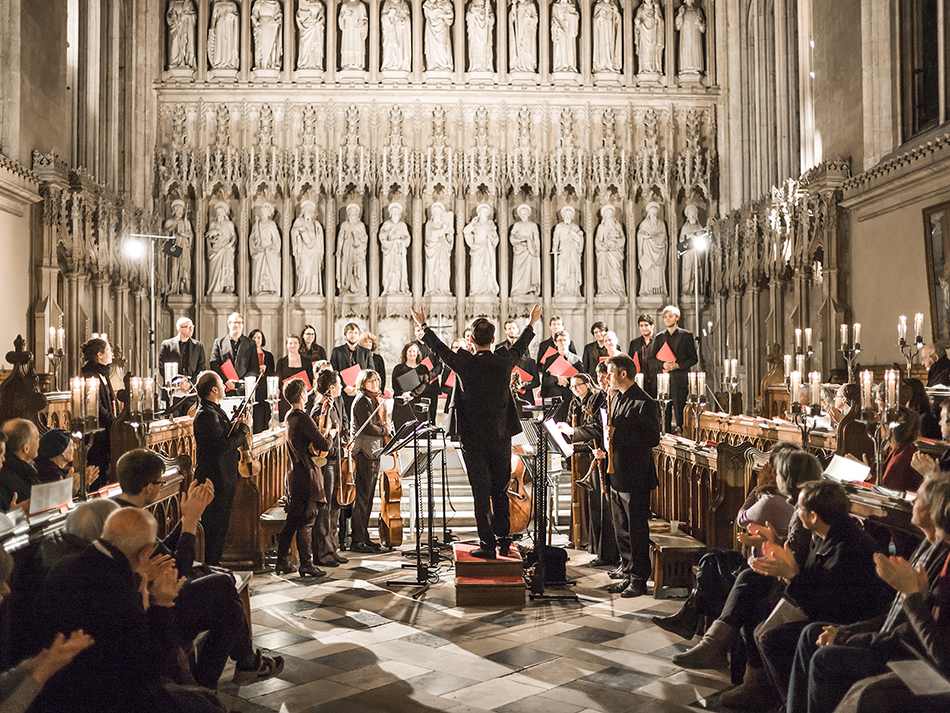 JS BACH
Cantata: Ach! ich sehe, itzt, da ich zur Hochzeit gehe (Ah! I see, now, when I go to the wedding), BWV 162
Organ: Prelude and Fugue in E flat "St Anne", BWV 552
Cantata: Der Herr denket an uns (The Lord is mindful of us), BWV 196
Wedding Quodlibet, BWV 524
Motet: Lobet den Herrn, alle Heiden (Praise the Lord, all ye nations), BWV 230
Bach's cantata Ach, ich sehe, jetzt da ich zur Hochzeit gehe was written in Weimar and probably performed in 1716. It relates to the parable of the King's invitation to the wedding of his son, the libretto skilfully comparing life with a journey to a nuptial feast. It begins at first with a warning sung by a deep bass – appropriately grim in character – before breaking into lively leaps for joy on arrival at the feast.
Bach's Prelude and Fugue in E flat major BWV 552 has become known in English-speaking countries as the "St. Anne" because of the fugue's resemblance to the St. Anne hymn 'O God, Our Help in Ages Past' by William Croft, a hymn that Bach would not have known. Composed between 1735-36, the Prelude and Fugue bookend Bach's most extensive work for organ, the Clavier-Übung III, and was one of the four likely pieces for the final music at the wedding of Prince Edward, Duke of Kent, to Miss Katharine Worsley, at York Minster in 1961.
The wedding for which Bach wrote the cantata Der Herr denket an uns BWV 196 was no doubt a humble one, celebrated in the small 15th century church of the tiny village of Dornheim, just outside Arnstadt, and the scene for his own first wedding. It is an exhilarating work with buoyancy and brilliance, full of optimism. Around the same time, the humorous and coarse (!) Wedding Quodlibet was written, possibly for his own wedding to Maria Barbara.
The festive motet Lobet den Herrn, alle Heiden BWV 230 conveys praise and honour with choral fanfares and dances.