Caesar's Coin
Sunday 4 November 2018, 3:00 pm

-

4:15 pm

Free – $15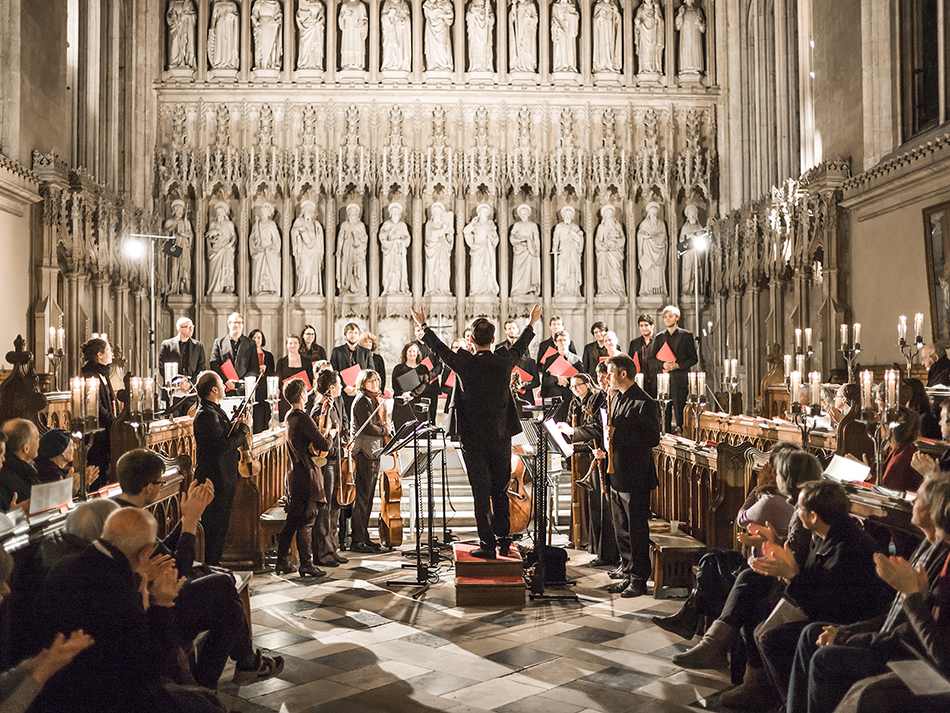 Antonio VIVALDI
Concerto for 2 Cellos in G minor, RV 531
Arvo PÄRT
Tribute to Caesar
JS BACH
Organ: Wo soll ich fliehen hin BWV 646
Dietrich BUXTEHUDE
Cantata: Wo soll ich fliehen hin BuxWV 112
JS BACH
Cantata: Nur jedem das Seine (To each his own!), BWV 163
When the Pharisees attempted to trap Jesus by asking him whether paying taxes to Caesar was an offence to God, their expectation was that any response he offered would be heretical. Jesus' answer sent them away disappointed: "Render therefore unto Caesar the things which are Caesar's, and unto God the things which are God's." (Matthew 22:21)
Bach's response to this Gospel passage is borne out in Cantata 163 Nur jedem das Seine (To each his own!). Scored uniquely for two obbligato cellos, it conjures up an irresistible picture of two coin-polishers at work, under the goading eye of the foreman, swinging and striking their hammers.
Almost 282 years later to the day, the Estonian composer Arvo Pärt set this same text in Tribute to Caesar for a cappella choir in 1997. Written in his trademark "tintinnabuli" style, it is full of prayerful musical devotion.
With two cellos at our disposal, the opportunity to perform Vivaldi's Concerto for 2 Cellos is irresistible. Like so many of his concertos, it was probably written for the all-girl orchestra of the Ospedale della Pietà in Venice, with which he was associated for some four decades. It is energetic, lively, but also lyrical and expressive, the dark colours of the cello intertwining with each other and the orchestra in a uniquely attractive way.
Dietrich Buxtehude's beautiful cantata Wo soll ich fliehen hin, in which a sinner's anguished soul desperately seeks refuge and is welcomed by a forgiving God, is 18 minutes of uninterrupted rapture.