I would like to take a brief moment to thank all of our supporters who attended our concerts this year, signed up to become a Friend, or volunteered their time to help OBS. Your support is vital to the future success of the Oxford Bach Soloists and we could not have done it without you.
We have had a very successful year in 2018, delivering thirteen concerts showcasing the wonderful talent of our ensemble. We launched our inaugural cohort of choral scholars and announced our new Associate Artistic Director, Alex Hamilton.
2019 will also be busy for OBS as we move into our third year. We are looking ahead to our Friends Day (3 February) to thank all of our Friends for their much-needed support. We will also be launching our second cohort of choral scholars, and embarking on Bach's Leipzig Cycles.
Thank you for your support and if you're joining us for theChristmas Oratorio, I look forward to seeing you then.
From everyone at OBS, Merry Christmas and a Happy New Year!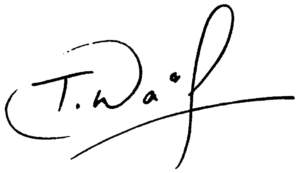 Tom Hammond-Davies, Artistic Director
If you would like to find our more about our Choral Scholarships, or to become involved, please email friends@oxfordbachsoloists.com