Tell us a bit about yourself, and your training to date?
I have been a Lay Clerk in the Choir of St. George's Chapel, Windsor Castle for three years. I came to Windsor after graduating in Natural Sciences from St John's College Cambridge, where I was a choral scholar from 2013-16.
Prior to that I did an enjoyable gap year as a choral scholar at Truro Cathedral. Since graduating I've combined working at Windsor with other freelance singing work, both solo and choral.
What other musical ensembles are you involved with?
I sing several services with the Choir of St. George's Chapel each week. I was an Associate Artist with Tenebrae for a year from September 2016 and have continued to work with the group since then. I have also worked with groups including The Sixteen, ORA, The Gabrieli Consort, Gallicantus, The Binchois Consort, The Gesualdo Six and The Queen's Six.
What attracted you to the Oxford Bach Soloists?
I've always loved listening to and performing J. S. Bach's music, so I was immediately drawn to a scheme offering the opportunity to sing so much of it! I also liked the extensive preparation for each concert, with multiple coaching sessions on solos and two chorus rehearsals beforehand. This means OBS can give polished and thoughtful performances of great music.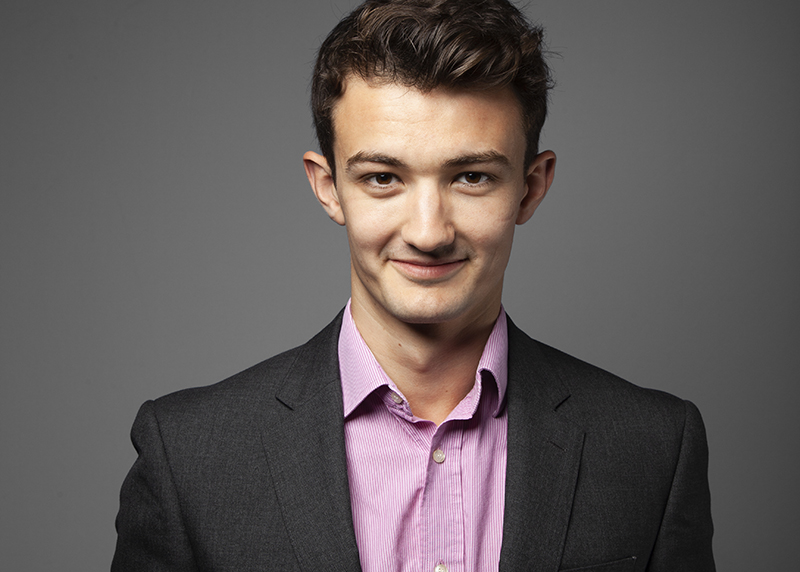 What are you most looking forward to as an OBS choral scholar?
I'm very much looking forward to working on singing in German. The coaching sessions I've had so far have already transformed the way I'm approaching and using German text. It's also a wonderful chance to explore slightly lesser known Bach works and get a fuller picture of the composer's musical output.
What do you see as the value of ensembles like OBS to young aspiring musicians?
The Oxford Bach Soloists offers a chance to fully engage with and dedicate myself to the text and the music. The regular concerts provide me with the opportunity to examine and develop how I prepare for a performance. I am looking forward to working with talented singers who share my enthusiasm for Bach.
Images by Nick Rutter