Tell us a bit about yourself, and your training to date?
I started singing aged 8 as a chorister at Canterbury Cathedral and have practically been speaking in recitative ever since. I masqueraded as a violinist for a few years while I made the transition from highest of the high to lowest of the low, but it didn't take me long to adjust to my new F-clef surroundings.
During my teens I sang with various iterations of the National Youth Choir then found myself during a gap year sojourn singing in Auckland Cathedral Choir, before taking up an academical clerkship at New College Oxford alongside undergraduate studies in Music.
This was followed by a master's degree in solo-voice ensemble singing at the University of York coupled with a choral scholarship at York Minster, and for the past two years I've been a Lay Clerk atChrist Church Cathedral, Oxford.
Which other musical ensembles are you involved with?
Since returning to Oxford, I've put my postgraduate consort-singing experience to good use with the chamber group Untune the Sky, with whom I put on monthly performances of exceedingly varied and dramatically-minded programmes.
I've been steadily building up a portfolio of ensemble and solo work over the past few years, and have performed with numerous groups including the BBC Singers, I Fagiolini, Stile Antico, andInstruments of Time & Truth. I've also been the musical director and arranger for the fabulous jazz group The Oxford Gargoyles this year, which has kept me on my toes – probably the only other music I've performed with bass lines as active as Bach's!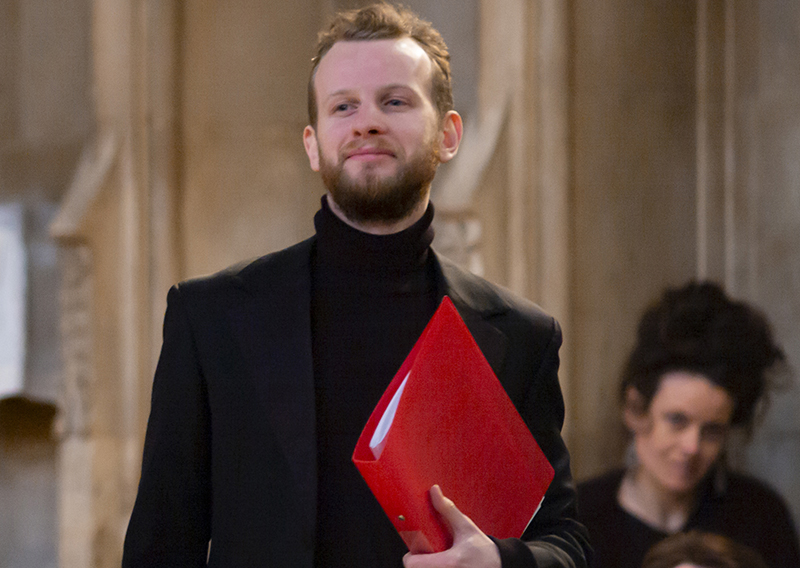 What attracted you to the Oxford Bach Soloists?
OBS played an active part in my development as a confident soloist during my time as an undergraduate when the ensemble itself was in its formative years, so I was keen to rejoin after my year up north in order to continue that journey.
Bach's music often suffers wrongly from the tyranny of choice, whereby one can be overwhelmed by how much incredible music there is in his oeuvre and not know where to start, or merely stick to the better-known works. Not so with OBS, in which every concert is an epiphanic voyage of discovery during which pieces and moments unfold and disclose themselves to you and your fellow performers in unexpected and radiant ways.
What have you most enjoyed so far as an OBS choral scholar?
I could single out specific performances and movements of cantatas (eg. BWV 163, no. 3 with the warring cellos – absolute banger), but I'd say my favourite part of my time in OBS this year has been the act of sharing the music with hugely talented and like-minded people. Firstly, the other scholars have been a joy to sing with and listen to, and the mutual support within the group is lovely, as evinced by the myriad lovely comments to and between soloists after every concert. Secondly, the band; the opportunity to perform regularly with a top-class period instrument ensemble should not be taken for granted, and I feel lucky to have shared a stage(/sanctuary) and made music with these players throughout the year.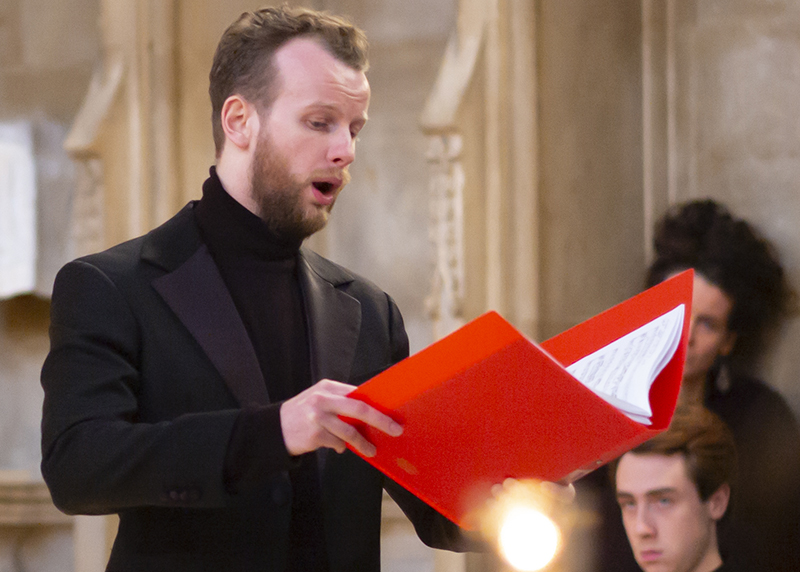 What do you see as the value of ensembles like OBS to young aspiring musicians?
To echo the thoughts of some of my colleagues throughout the year, I think the value of an ensemble such as this stems from the consciously immersive nature of the music making. While it is vital to the growth of young musicians to be exposed to as many different styles of music and performance as possible, there is much to be said for specialising in a period, an area, or even a specific composer, as this group does.
In this instance it's frankly luxurious to explore this repertoire at length, as it is through this 'zooming in' that small details, subtle touches, and individual elements of style are rendered perceptible by all and afforded a rare clarity. The consistent team and encouraging environment make this a safe place to explore and nurture aspects of performance and style that can be taken forward and employed comfortably elsewhere.
What are your future plans as a singer?
We shall see! I'm moving to London in August to freelance alongside a regular berth in the Choir of the London Oratory, so hopefully there are exciting and fruitful times ahead.