Tell us a bit about yourself, and your training to date?
I arrived at Keble College, Oxford to study Philosophy and Theology with a choral scholarship in 2015, having spent a year as a choral scholar at Truro Cathedral. In my final year studying at Keble, I took part in the Genesis Sixteen programme run by Harry Christophers, and since then have started to look for freelance work both within Oxford and the capital as I look to pursue a career in singing.
Which other musical ensembles are you involved with?
I currently sing as a Tenor Stipendiary Clerk in the choir of Magdalen College; in addition to this I sing regularly for the Schola Cantorum and am a choral scholar with VOCES8.
What attracted you to the Oxford Bach Soloists?
The opportunity to sing Bach's music regularly is one which I think all young singers should be excited by. To receive regular coaching for German pronunciation is something which I believe will stand us all in good stead as we enter the professional world, and an opportunity which I could not pass up. In addition to this, the structure and rigour of performing solos within cantatas, with expert professional direction, on a monthly basis helps me to retain focus in my practice schedule.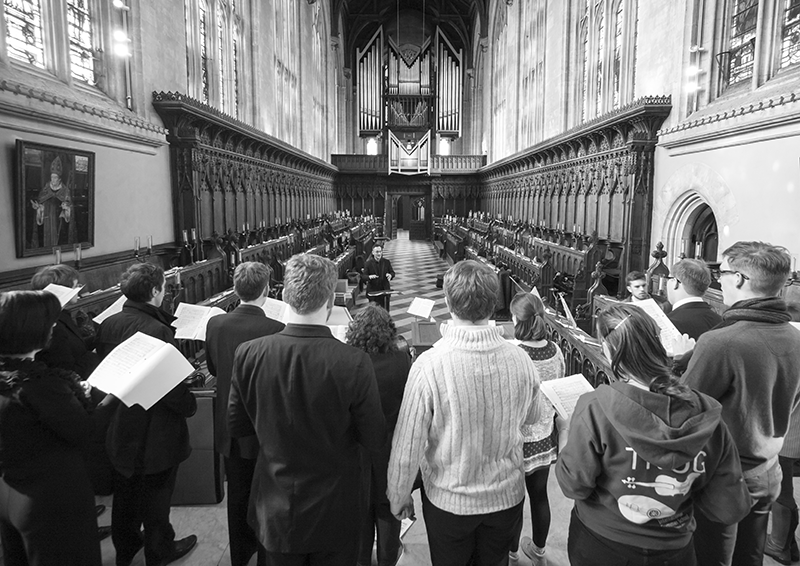 What have you most enjoyed so far as an OBS choral scholar?
To see the virtuosi in action in such close proximity in our Christmas performance of the Oratorio was enlightening and a rare privilege. Christmas in Oxford is always special, but this will live long in the memory.
What do you see as the value of ensembles like OBS to young aspiring musicians?
To add to what I have said already, the opportunity for young singers to perform regular solos with a professional orchestra and director is a real privilege.
What are your future plans as a singer?
I would love to continue to develop my freelance career singing both within professional choirs and as a soloist. I am very excited to be evangelising for the first time this season, and hope that the music of Bach will figure greatly in my future career.