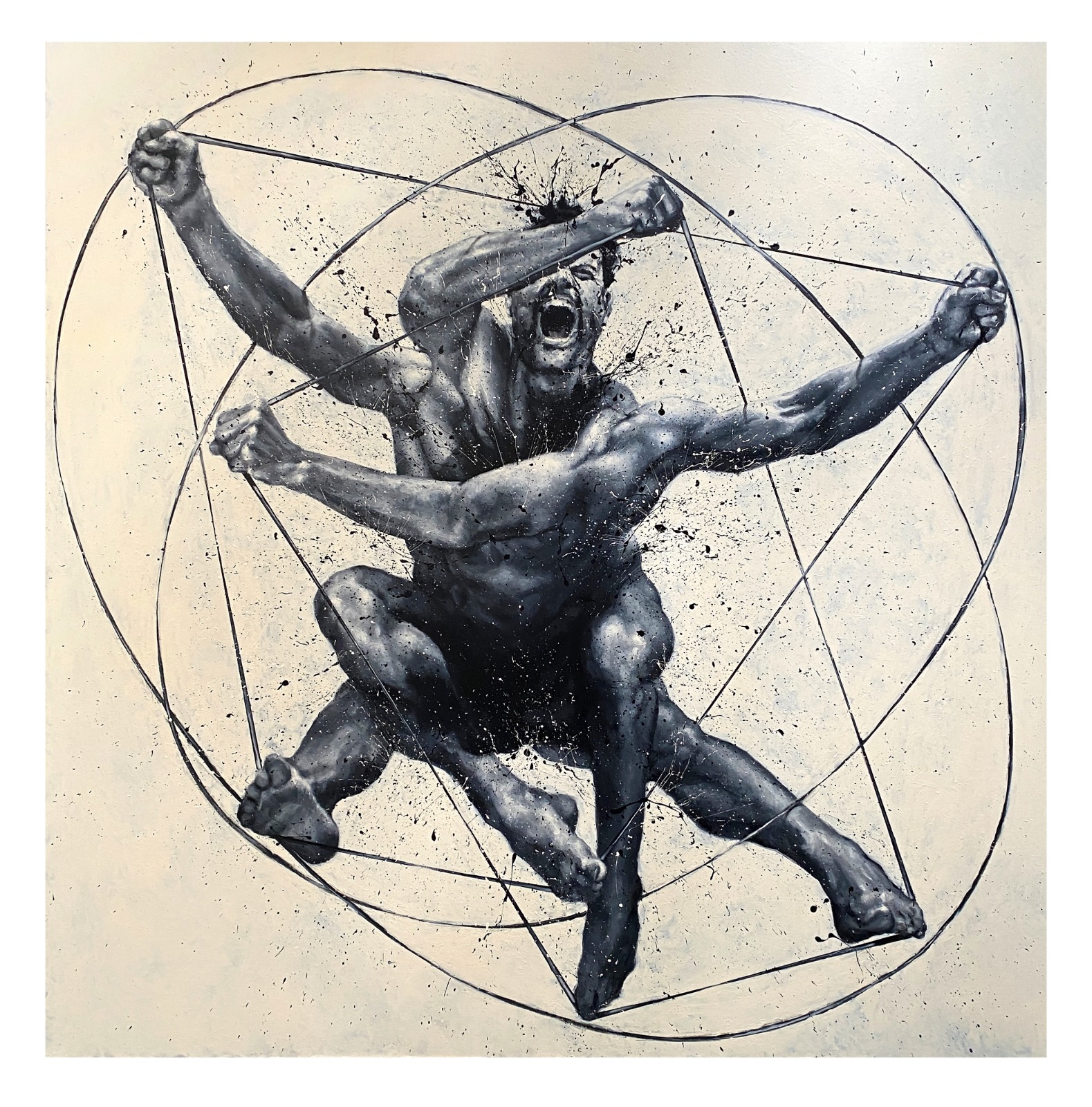 Paolo Troilo's work, My Vitruvian, was the key image for this project. See more of his hyper-realistic finger painting on his Instagram page.
In March 2020, as the coronavirus began to spread across Europe, we at Oxford Bach Soloists had to cancel our four Easter Weekend concerts, which were planned to open with a St John Passion on Good Friday.
First we were overwhelmed by the fantastic response from our ticket holders and supporters, whose generosity allowed us to still pay our musicians a proportion of their expected fees for the weekend. We were then approached by Daniel Norman, tenor and founder of production company Positive Note, who suggested a socially-distanced performance of the Passion. Thus the St John Passion from Isolation project was born. 
As we started releasing the performances on YouTube we began raising money for Help Musicians UK, and the project was picked up by various media outlets as follows. 
 Dan Norman, Evangelist and producer on this project, was interviewed with our own Tom Hammond-Davies at 7:10pm on Wednesday 15 April evening by BBC Radio Oxford – hear their interview here (from 1:13:25) or below.