Choral Scholar Focus: Mercè Bruguera Abelló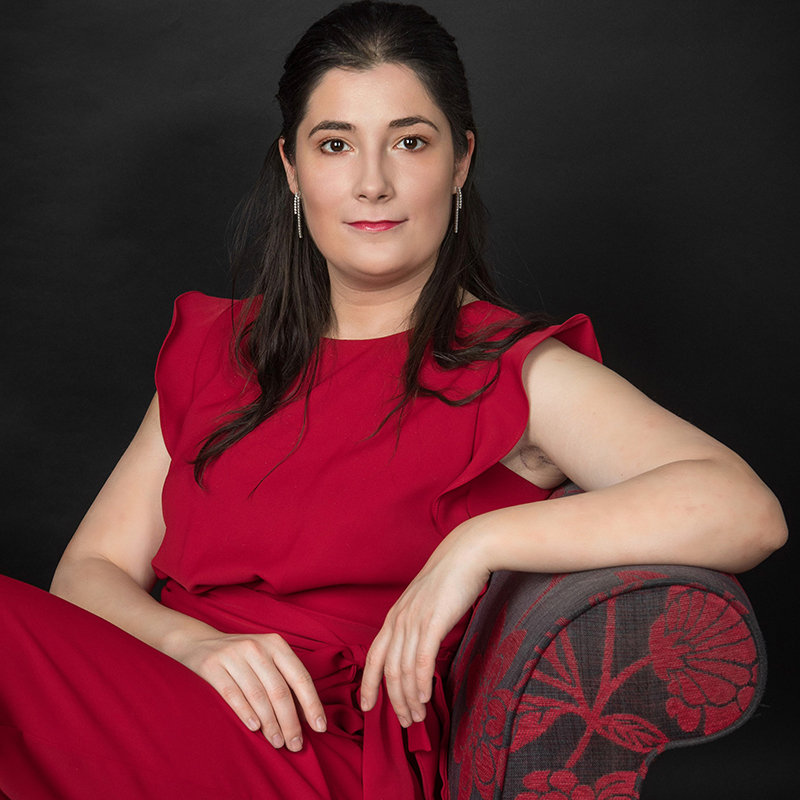 Tell us a bit about yourself, and your training to date. 
I am Catalan and come from Barcelona. I sang for ten years with a renowned children's choir there and also had one year of singing lessons and then entered the Catalan Conservatoire in Barcelona to begin my undergraduate course in Vocal performance. After two years I decided to audition at the Royal Academy of Music in London to continue my course and was awarded a scholarship to study there with Catherine Wyn-Rogers. I graduated in 2018 and am now in the second year of my Master's Course.
Which other musical ensembles are you involved with?
From January 2020 I will be a regular member of the choir at St George's Hanover Square. Other UK groups with which I've recently been working are Armonico Consort and the Philarmonia Chorus. During the year I'll be freelancing with ensembles including Arcangelo and Ensemble Aisthesis, a baroque and modern music ensemble based in Heidelberg, Germany. In my home town, I work with Ensemble O Vos Omnes, the Chamber Choir of the Palau de la Música and the Barcelona Cathedral Choir. Future plans include working with Jordi Savall's choir, La Capella Reial.
What attracted you to the Oxford Bach Soloists?
Having the chance to perform and experience as much music by known and unknown baroque composers is of great interest to me. As I have always been devoted to Bach, finding this project dedicated to perform all the cantatas was something which appealed to me enormously.
After many years of working in professional ensembles, I am delighted to have the opportunity to be a frequent step-out soloist in repertoire which I'm very keen on and I feel it's a wonderful experience which will all help with my development as an artist.
What are you most looking forward to as an OBS choral scholar?
Continuing to work with all the OBS team… with Gerhard and his language coaching, helping us to deliver the meaning of the text along with the purest diction. With Tom and his musical coaching, helping us to understand the context of the music we are performing and the musical delivery of it – the icing on the cake for me is having a period ensemble for all the performances, allowing us to participate with authentic style.
What do you see as the value of ensembles like OBS to young aspiring musicians?
The value for me is the trust in young musicians to deliver an accomplished performance of any kind – in this case, of Bach's wonderful music – while providing them with the best possible tools to help us grow as performers.
When we are in front of the audience we will have gone through such a thoughtful process of preparation which allows us to enjoy to the fullest each of the concerts. Thinking this not only makes me very grateful for such an opportunity but also that I wish it would never come to an end.