The manner of Bach's illness in his late years and his subsequent death has been a subject on which many music historians and Bach scholars have fiercely debated. This week is Diabetes Awareness Week (11 – 17 June), offering us the perfect opportunity to ask; did Bach die of diabetes? What is the evidence for such a diagnosis? And how might he have prevented his death?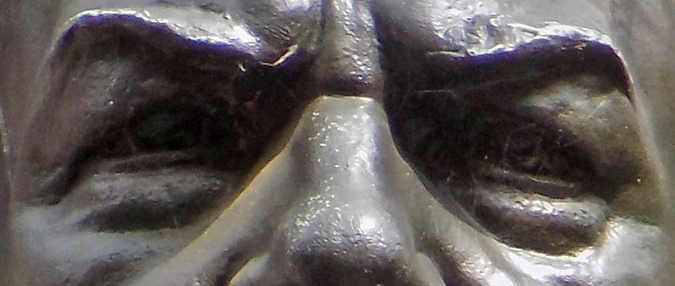 Bach's failing eyesight
The received wisdom for many years concerning Bach's death has related to his eye operations. Bach's eyesight was always a problem for the composer, weakened in his youth by too much studying (often throughout the night). As he matured into old age, his sight became so bad that he sought medical help. After two botched cataract operations conducted by the English oculist Sir John Taylor, Bach lost his sight almost completely. He was bedridden from April to July 1750 before suffering a stroke. Ten days later he was dead. He was just sixty-five years old and still in possession of his quick mental acuity.
There has been some suggestion that cataracts give little pain of the type Bach described in his letters and are not generally life threatening. The botched operations weakened Bach's system but given the length of time between his last surgery and his death, it is unlikely that infection was the cause. Could it be that the problems with his eyes had been brought on by untreated diabetes?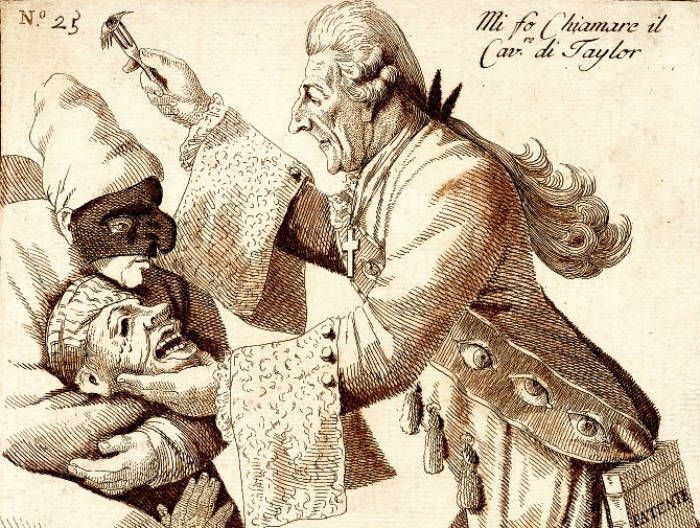 Above: Illustration of a contemporary eye operation
An alternative view
Biographer Christoph Wolff suggests that while Bach did have trouble with his eyesight, the rapid deterioration in his later years was due to an underlying and undiagnosed illness; '…the most convincing hypothesis suggests an old-age-related diabetic condition as the origin of Bach's final illness. Untreated diabetes may result in neuropathy [damage to peripheral nerves in the hands and feet], encephalosis [a disorder of the brain], eye pains, vision problems, inflammation of the optic nerves, glaucoma, cataracts, or blindness.'
He goes on to suggest that 'intermittent hypoglycaemia, which characteristically leads to an alternating intensifying and subsiding of the various symptoms, would account for temporary improvements reported in Bach's deteriorating eyesight and the observable changes in his handwriting.' It is likely that the botched cataract operations damaged Bach's eyes but that his body was probably weakened by untreated diabetes.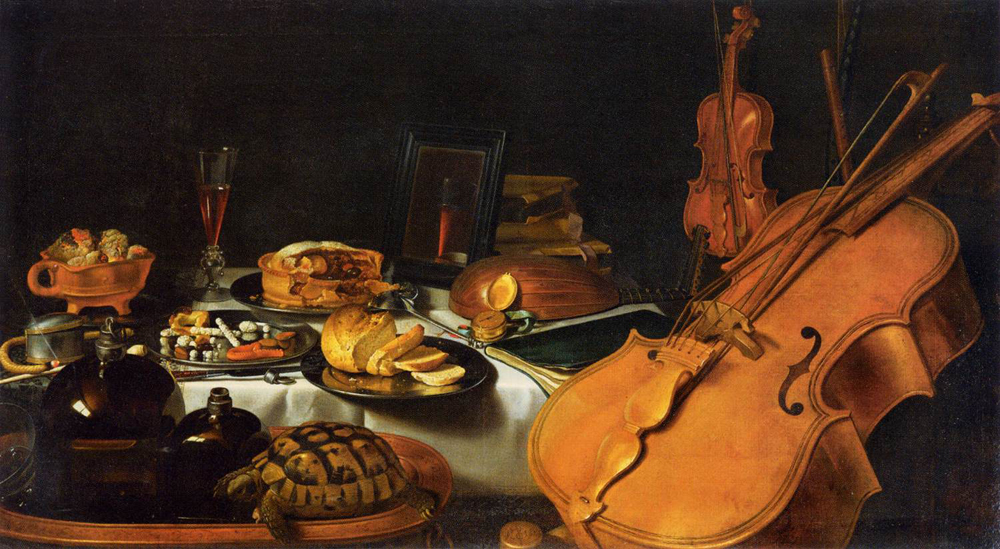 Pieter Claesz – Still Life with Musical Instruments – 1623
A fondness for food and wine
When viewing Haussman's famous portrait of Bach, John Elliot Gardiner notices Bach's 'corpulence' and how his 'fleshy lips and jowls… suggest a fondness for food and wine'. Indeed, Christoph Wolff mentions an itemised bill (see below) when Bach stayed in a luxurious hotel in Halle listing his not insignificant expenditure on food, beer, and brandy. He was said to be very fond of 'Rhine wine' and when he 'retreated into the solitude of his composing studio… he apparently preferred to do so with a bottle of brandy.' With such a rich, carbohydrate-based German diet and one accompanied by plenty of sugary alcohol, there is significant evidence to suggest that Bach's diet might have led to undiagnosed type 2 diabetes in his old age.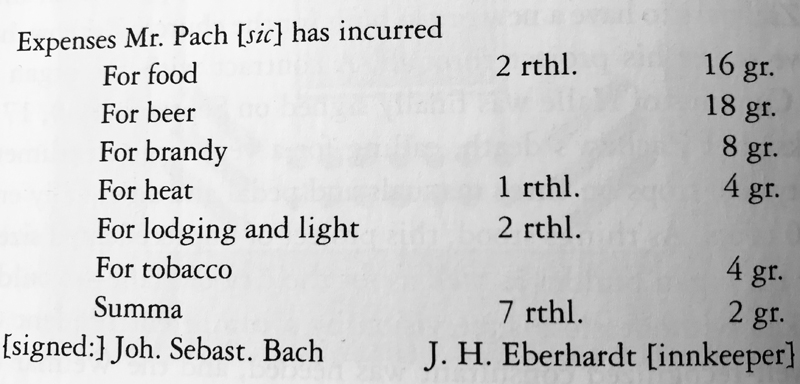 Courtesy of Christoph Wolff's 'Johann Sebastian Bach', 2001, Oxford University Press
Could Bach have lived longer?
Physicians at the time would have known about diabetes and while there was no contemporary treatment (insulin wasn't isolated and purified until 1921), they may have advised Bach to change his diet and to exercise. This would not have reverted the damage to his eyes, especially after the failed cataract operations, but he may have lived for many more years as he managed his illness. Who knows what he would have gone on to accomplish in those lost years?
If you would like to find out more about Diabetes Awareness Week, please visit the Diabetes UK website