Australian countertenor, Sam Mitchell has been involved with the Oxford Bach Soloists since 2016 and is undertaking some Haute-contre solos in the forthcoming performance of Charpentier's De profundis on 16 July. We hear more about his musical career…
Tell us a bit about yourself, and your training to date?
Until January 2016, I lived in Brisbane, Australia where I completed my Bachelors and Masters degrees in piano performance. I had the time of my life studying with my exceptional piano teacher, Dr. Liam Viney, who cultivated my passion for chamber music and collaborative music making. I was very much involved in the thriving contemporary music scene, regularly commissioning and premiering new works. I considered singing a side activity until I realised I was on the wrong voice part.
After jumping up from tenor to countertenor, things took an unexpected turn as my singing opportunities opened up. I attended the Dartington International Summer School where I sang in a masterclasses for Dame Emma Kirkby, Carolyn Sampson and Nicholas Clapton, with whom I now study in Oxford. One thing led to another and I moved to the UK to take up a choral scholarship at Gloucester Cathedral and soon after accepted a lay clerkship at Christ Church Cathedral in Oxford, where I am currently based. Though singing is primarily what prompted the move to the Motherland, I still keep an active schedule as a pianist, regularly performing and accompanying throughout Oxford and further afield.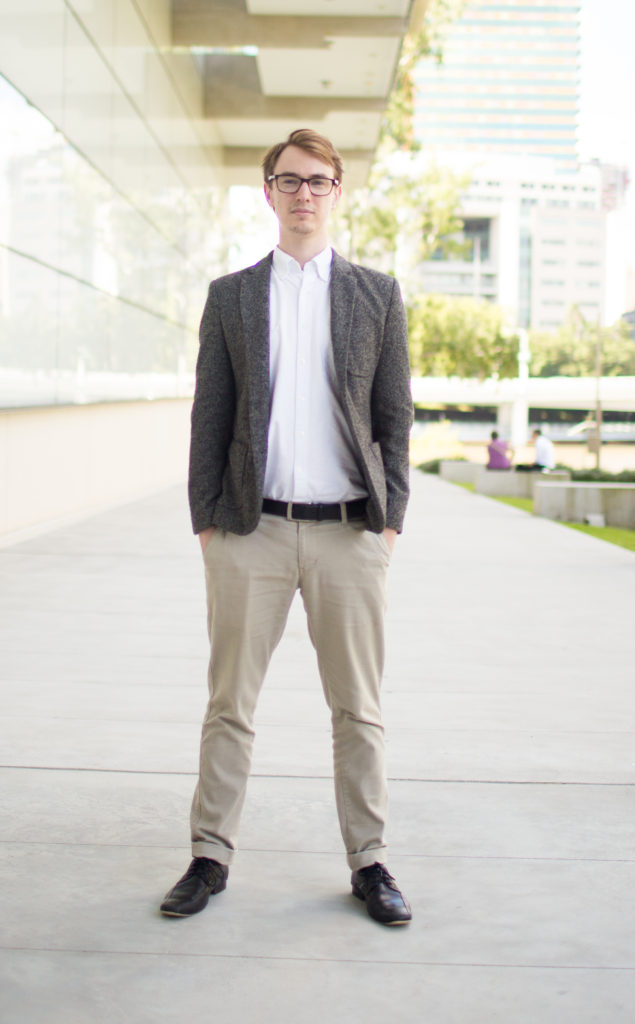 How long have you been involved with Oxford Bach Soloists?
I've been involved with the Oxford Bach Soloists since October 2016. My first concert was part of the Oxford Lieder Festival with James Gilchrist as featured soloist. Since then I've sung as part of the chorus and as soloist in a number of OBS concerts. A particular highlight was performing the moving alto aria from Bach's Cantata BWV 70 programmed alongside BWV 115 which became an instant favourite after hearing it for the first time.
What other musical ensembles are you involved with?
Along with my regular duties at Christ Church, I regularly deputise in other chapel choirs around Oxford and am beginning to sing for choirs at London's Westminster Abbey and St Paul's. I've also had the pleasure of singing with Ex Cathedra. On the piano front, I am a founding member of the contemporary music septet, Nonsemble, with whom I continue to play whenever I'm back in Australia. We've been on festival line-ups alongside Beck and Sigur Ros, have presented at TEDx, are regularly played on New York radio and have recently released our fourth album.
Tell us some of the highlights of your career to date.
Career highlights include my recent debut as soloist in Bach's St John Passion in Christ Church Cathedral, appearing as soloist in Zelenka's Magnificat conducted by Andrew Griffiths, performing Couperin's Leçons de ténèbres with Christ Church colleague, Michael Ash, and singing the role of Petrus in Le reniement de St Pierre by Charpentier under Laurence Cummings.
And what are your future ambitions in music?
I would love to continue pursuing my duel musical life as an ensemble singer and pianist. Singing in the top London consorts has long been an ambition of mine so I intend on pursuing that alongside my piano activities. I've considered returning to music college as a singer, but that won't be for some time having only recently been released from seven years of piano studies.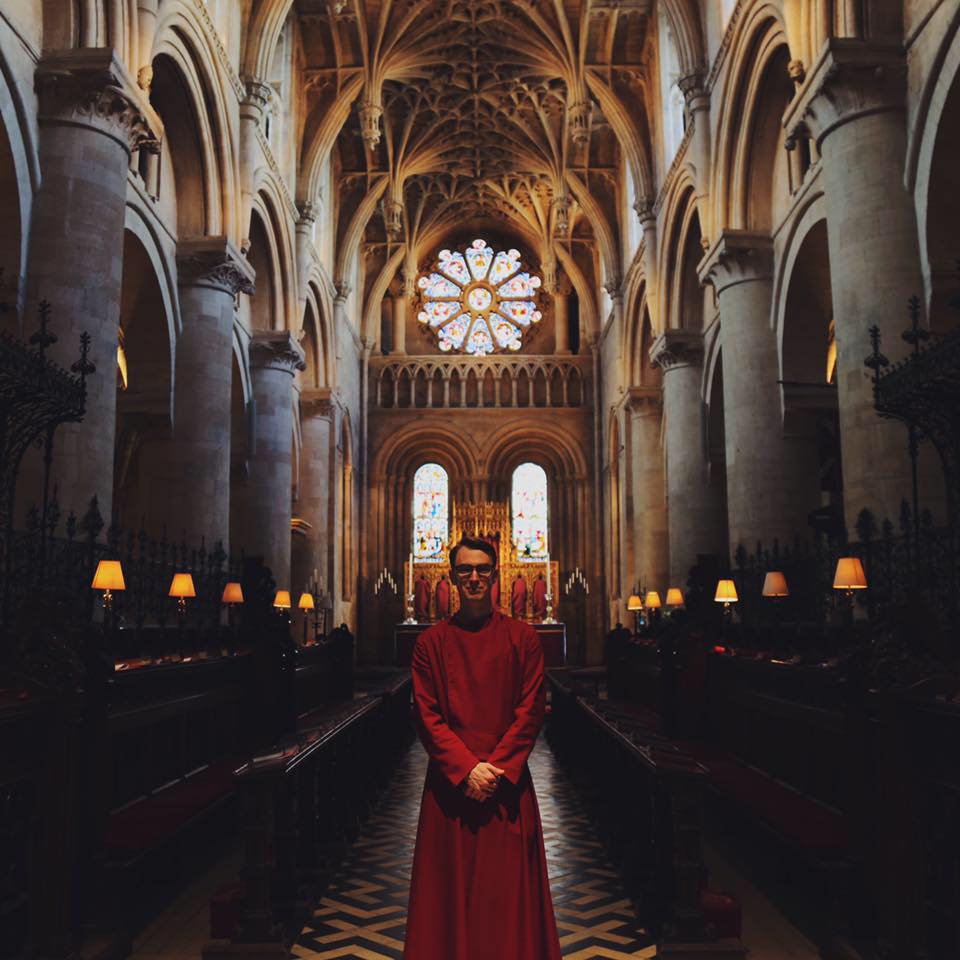 What do you see as the value of the Oxford Bach Soloists to younger professional musicians like yourself?
The experiences I've gained from OBS have been invaluable. Opportunities for young soloists to perform with an orchestra or ensemble of such quality as Oxford Bach Soloists are rare. Singing in front of a team of such high calibre artists is such an honour and a thrill. But in the long run, it's the repertoire that keeps me coming back. Bach's music especially is consistently and eternally genius. Its radiance and joy is infectious; I can't wipe the smile off my face while singing it.
Finally, tell us about your challenges taking on the role of an Haute-contre in Charpentier's music?
French baroque repertoire requires a very different approach from the German music we are more familiar with. One of the main challenges is that while the music is often more ornate and florid, it must sound transparent and delicate. It needs to be dazzling in its effortlessness; easier said than done. The primary challenge in singing haute-contre is managing the shift between registers. Plenty of vocal sleight-of-hand is required to seamlessly slip from so-called 'head voice' to 'chest voice' (or vice versa) without sounding like a poorly managed gear-change in a rusty old car.